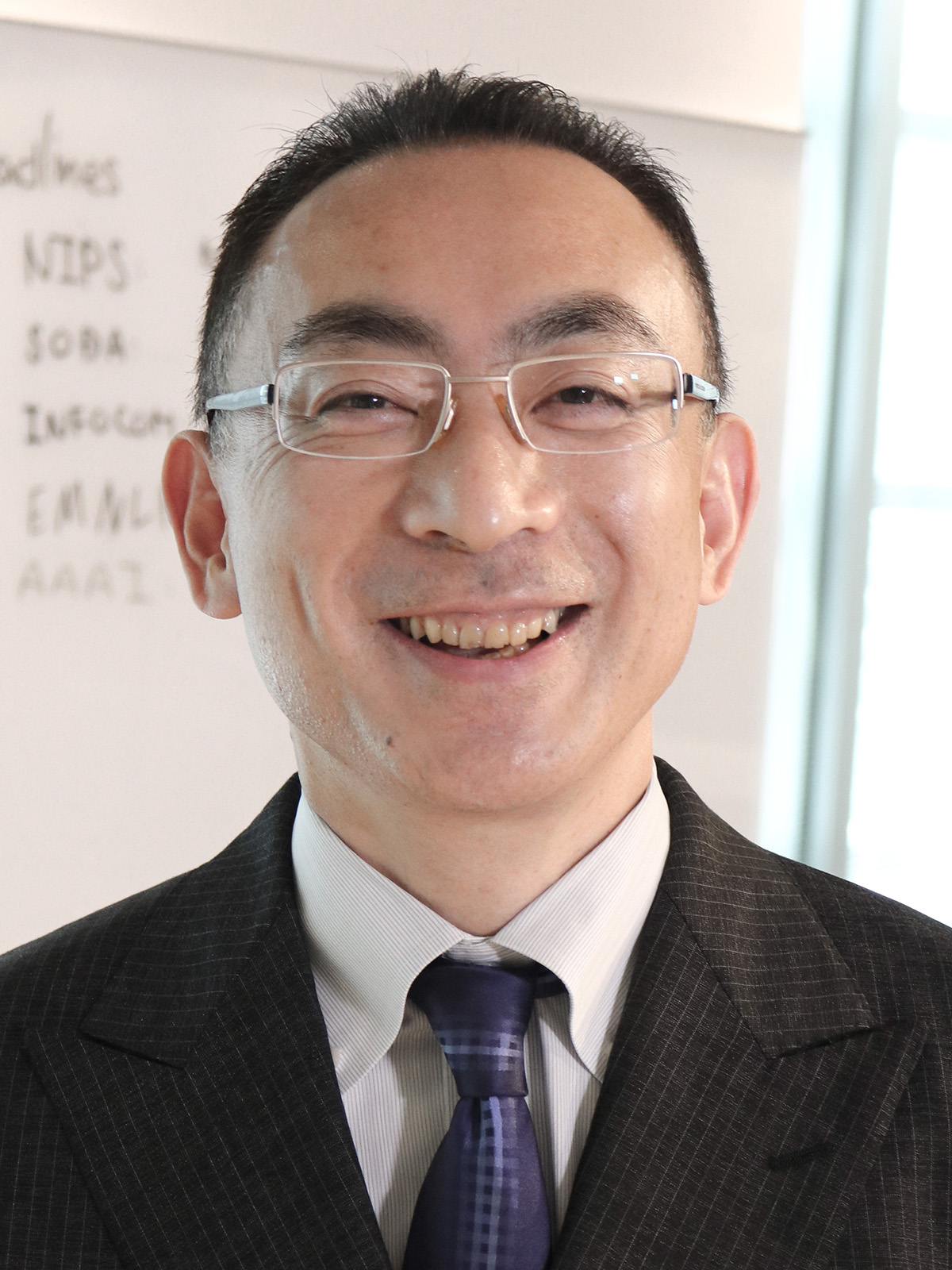 Akira Takahashi (Ph.D.)
Overview
The Center for Advanced Intelligence Project (AIP) was established in April 2016 as a completely new center. The center's research system is almost complete after 2 years of preparation and gathering researchers from Japan and overseas.
The Office of the Center Director was created in April 2018, as the center is now able to produce research results and has entered a stage where strengthened organizational management is necessary.
The AIP Office of the Center Director will implement decisions made by the top management through the creation, implementation, and management of action plans to solve the organization's management issues based on the Center Director and Deputy Director's operation policy.
Work content
Collaboration: Collaboration study, External affairs, Internship
Planning: Personnel, Budget, Contract, Information Systems
Public relations: Public relations, Center events, Workshops
Promotion: External funds, Regulation, Information Sharing, Secretary
Computational infrastructure management: Operation and management of AI's Super Computer "RAIDEN."
Research support: Purchase, Trip, Invitation, Team event
member
| | | |
| --- | --- | --- |
| Position | Name | Main task |
| Director | Akira Takahashi | General Management |
| Coordinator (Part time) | Ichiya Nakamura | Public Relations Advisor |
| Coordinator | Tomoaki Yoshito | Public Relations |
| Coordinator for Research Support | Masahiro Yamano | Collaboration |
| Coordinator for Research Support | Kazuki Yoshizoe | Computer infrastructure |
| Research Administrator | Ikuko Tsumura | Collaboration |
| Research Administrative Support Staff | Kumiko Nakano | Promotion |
| Research Administrative Support Staff | Akiko Kidera | Promotion |
| Research Administrative Support Staff | Asako Uemura | Public Relations |
| Research Administrative Support Staff | Kumiko Nagasawa | Planning |
| Research Administrative Support Staff | Misako Morita | Planning |
| Assistant, Part-time Worker | | Research Support |