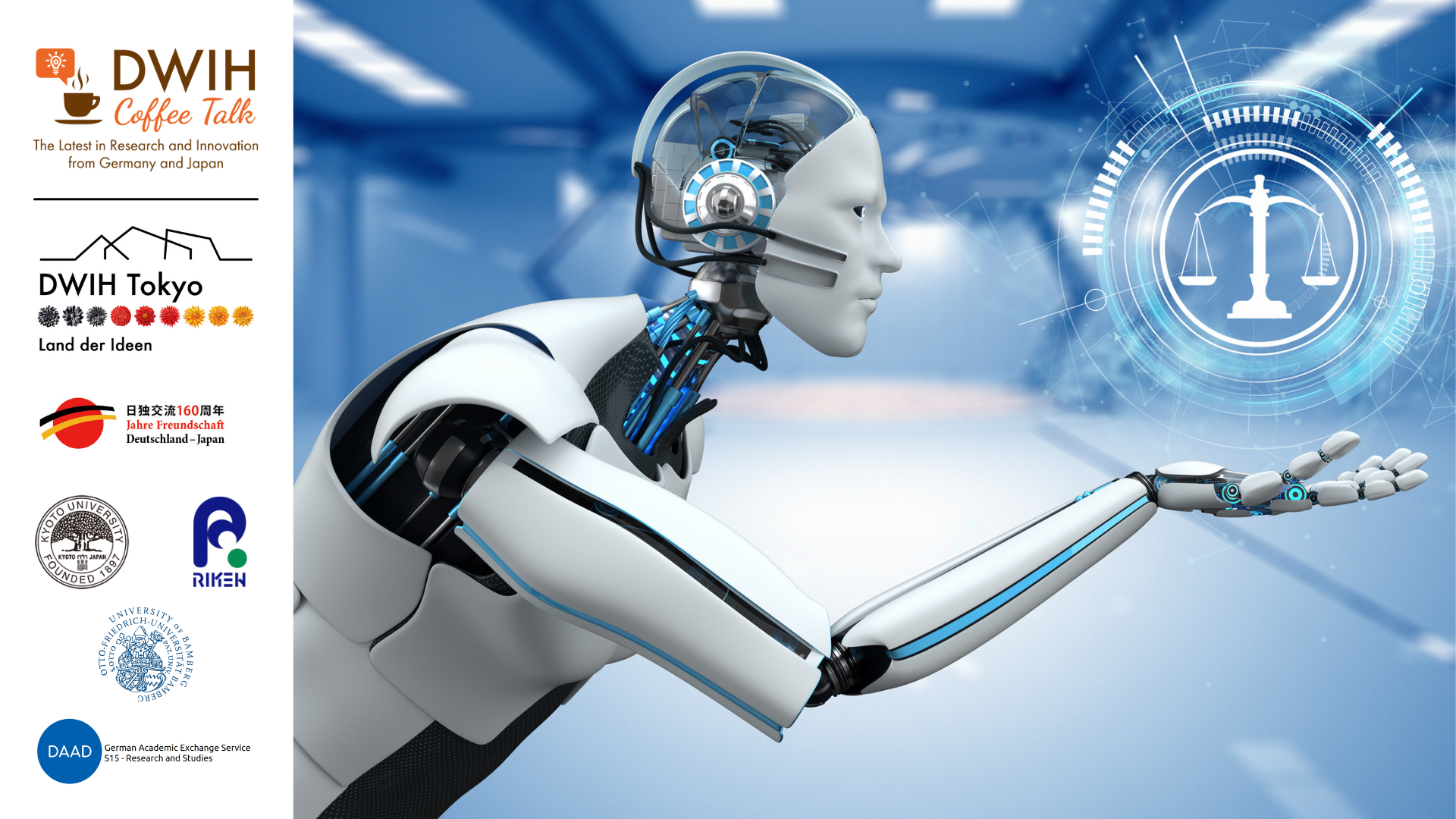 Shoko Suzuki, Team leader of Artificial Intelligence Ethics and Society Team will give a talk at the sixth DWIH Coffee Talk on Dec. 6, 2021.
The sixth DWIH Coffee Talk (Online event)
Date: Monday, December 06, 2021
Time: 17:00-18:00 (JST) / 09:00-10:00 (CET)
Language: English / Japanese (with simultaneous interpretation)
Organiser: German Centre for Research and Innovation Tokyo (DWIH Tokyo)
*********
The sixth DWIH Coffee Talk will focus on the ethics of AI. Moderator Axel Karpenstein (DAAD) is in discussion with Prof. Dr. Shoko Suzuki (Kyoto University / RIKEN) and Prof. Dr. Ute Schmid (University of Bamberg), together they set out to explore the ethical questions involved in the use of artificial intelligence and to examine how recent research can help us fathom the social, economic, as well as environmental impact and create guiding principles.
*********
For more details, please see the DWIH Web site.
Photo provided by DWIH TOKYO (iStock)
Related Laboratories