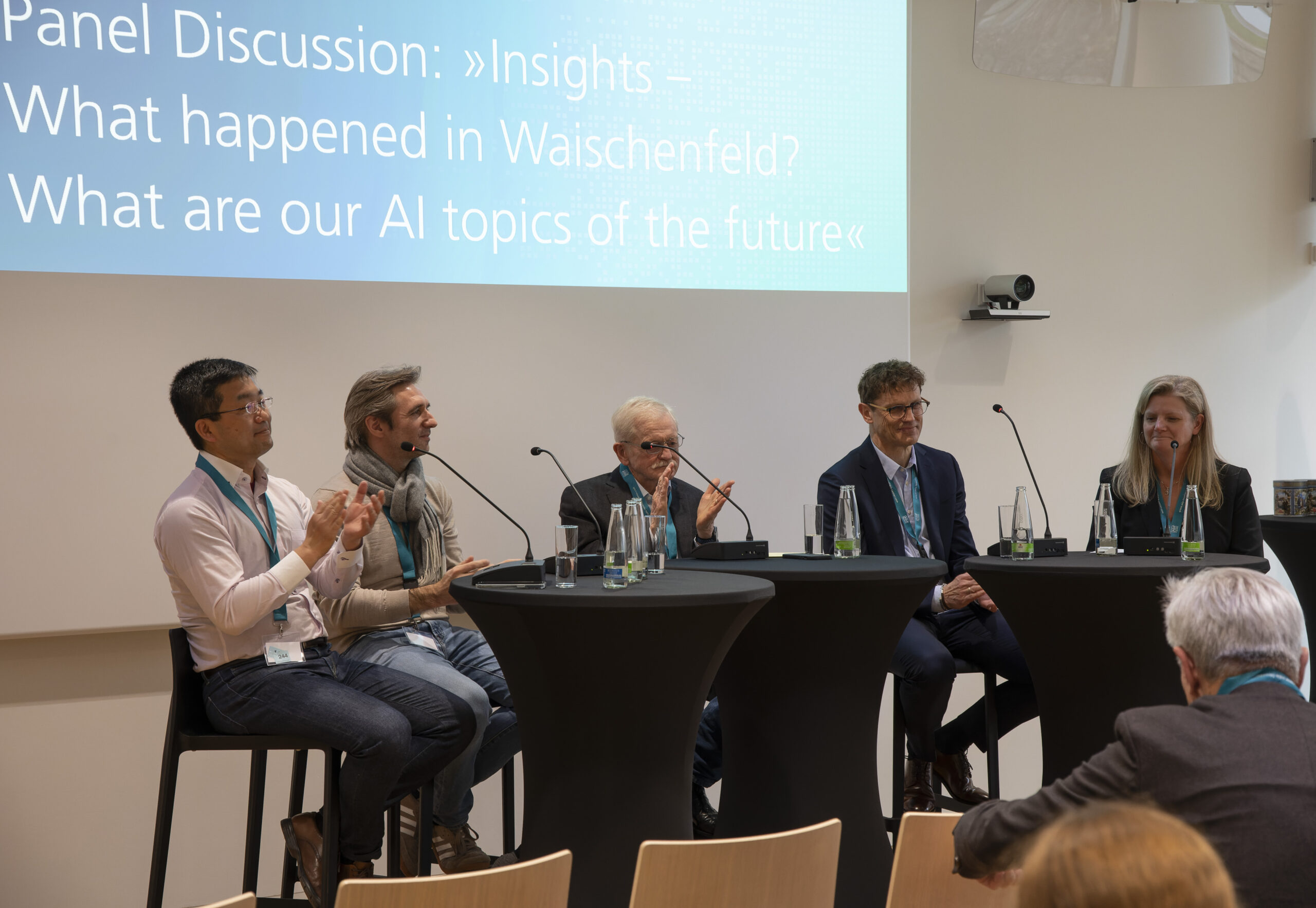 Photo:Copyright by Fraunhofer IIS
The Conference on Optimization and Machine Learning in Industry took place on March 15. The focus was not on purely scientific exchange, but rather on bringing together science and practice in Waischenfeld.
Director of AIP Center, Masashi Sugiyama participated in the Panel Discussion titled "What happened in Waischenfeld? What are our AI topics of the future" with other international experts.
For more information, please see the Fraunhofer IIS website and ADA Lovelace Center BLOG.