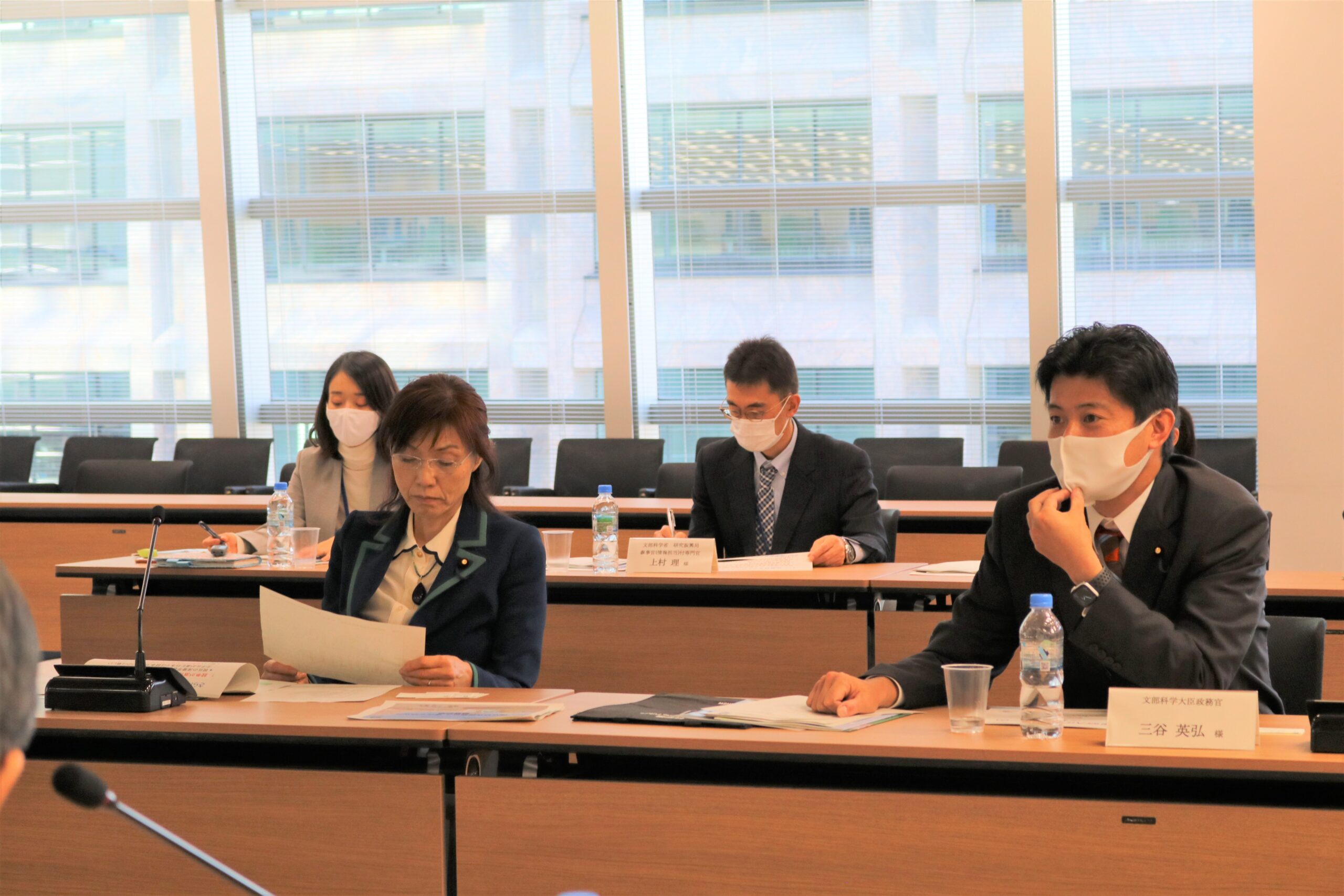 On November 11, TAKAHASHI Hinako, State Minister of Education, Culture, Sports, Science and Technology (MEXT), and MITANI Hidehiro, Parliamentary Vice-Minister of MEXT, visited the RIKEN Center for Advanced Intelligence Project (AIP) in Tokyo.
Following an introduction of RIKEN by Executive Director KOYASU Shigeo, AIP Center Director SUGIYAMA Masashi presented an overview of the center's activities and achievements.
Then, UEDA Naonori, leader of the Disaster Resilience Science Team, and OTAKE Mihoko, leader of the Cognitive Behavioral Assistive Technology Team explained their projects. Both State Minister TAKAHASHI and Parliamentary Vice-Minister MITANI listened to the explanations with great interests and asked a number of questions.