– Quick Diagnostic Program for driving –
RIKEN AIP and Sompo Japan Insurance Inc. have developed an AI technology for drivers to prevent car accidents and have provided the service since September of 2021.
<The photo of the Drive recorder and the image of the Diagnostic Program application>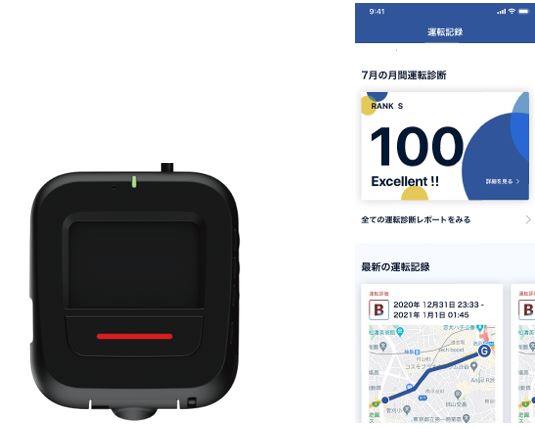 Source: Sompo Japan Insurance Inc.
The collaborative research project team includes Ichiro Takeuchi, Team Leader, and Hiroyuki Hanada, Postdoctoral Researcher of the Data-Driven Biomedical Science Team at RIKEN AIP.
For more information, please see the following URL.
https://www.sompo-japan.co.jp/-/media/SJNK/files/news/2021/20211228_1.pdf?la=ja-JP
(Only available in Japanese)
Related Laboratories